| | |
| --- | --- |
| Raedeckerstraat 1 | T: +31-(0)40 296 9999 |
| 5623 EX , Eindhoven | F: +31-(0)40 296 9990 |
| The Netherlands | Email - Web |
Technical: Designing intelligent electronics for measurement and control
Our interpretation of technical experience is integrating different disciplines, in today's complex systems, as an overall reliable working unit. In the figure below you can see our main areas of expertise colored.
In this fast developing technology world Van Mierlo Ingenieursbureau BV, finds it highly important not to forget the background physics in addition to being up-to-date in various signal systems (hardware and software) e.g. analogue and digital.
From our 25 years of experience in working with machines and processes, we have found out that in the end, the way the over all system works is greatly dependent on the internal physics which you have to find back in the development of the signal system components.
We are not afraid of technological challenges and regularly expand on our areas of expertise. Often the way we broaden our knowledge is by working closely together with our partners; some of which are our clients who already have the required expertise in house.
The advantage of this strategy is that we never apply the same technology twice, it always alters depending on what the clients wishes are and what the project is about. In this way we have arrived at outstanding results, some of which became common knowledge a few years later.
The other way we keep our knowledge and expertise up to date is through literature study. The knowledge we gain goes through the process of simulation and modeling – in this way we can identify new techniques for ourselves. Next step is to apply our findings in the internal projects. Only when we are satisfied with the internal results will the next step be taken "the self newly defined techniques" in external projects. This method is mostly suitable in the more generic areas of measurement and control as "communication", "processing", "power" and "PC control".
In the area of "communication" we developed our own fast data paths based on a USB or Ethernet interface. We have used this in several projects by integrating either with a customizable mixed signal design, which in return turned out to shrink the duration of many projects significantly.
Ever since the beginning of Van Mierlo Ingenieursbureau BV in 1987, we have seen that our projects are related to one or more of the following areas:
The final results may be integrated in many different systems, from a few cm3 (e.g. an optical angle encoder) to a few m3 (e.g. additive manufacturing machine). Sometimes, clients leave their devices with us for further development including electrical assembly and fine-tuning of the whole system.
Organizational: long-term partnership
It is important for us to do more than one project with our client. In this way we allow the relationship to grow, where it can reach the point where working and developing together is nothing less but pleasure. Projects we chose could vary from less than one thousand euros (mostly backorders) to several hundreds of thousands for a complete development project. When working together with our clients, we often help to specify the system, set-up the system's architecture and manage the development process. We do this incrementally by stating measurable milestones, followed by integrating the client's interpretation of the system's set up. Our satisfaction comes from delivering reliable final products which meet the client's requirements.
Of course this is established in the form of a quotation and, after agreement from both sides, the work on the project begins and the end result is delivered as mentioned above. In this way the cost and the duration of the project is measurable and kept under control.
In some cases development does not always go according to plan. In such situations we are always trying to work towards solutions together with our client. That's part of investing in a relationship, often leading to having an even stronger long-term bond.
We are one of the co-founders of the Devlab, ca. 2004. The aim was for a number of SME companies (Small and Medium sized Enterprises) to do research together, giving us the strength to achieve better results than each of us could do individually.
After more than 10 years the majority of the co-founders are still active within Devlab. This time has given us the opportunity to learn how to cooperatively do research, undertake national and international projects and demonstrate results.
Continuity: profit
Van Mierlo Ingenieursbureau is interested in growth as a team internally and also externally with partners. Through the years this has been paid back in trust we gained from our clients, as well as in the increasing number of projects in size and in technical depth. The technical knowledge we have and our organizational skills are the real key for our stability. We have shown that in the recent crisis period we were able to survive without the need of any external financing.
With one of the Devlab results, called MyriaNed, we have proven the ability to realize our own products. This gives us the opportunity to bring it to market, independently or as a part of Devlab, and use it in a new sort of projects, e.g. the Cyber Physical Systems
In the picture above you can see an example of a commercial, MyriaNed based project we have already carried out. Sharing our knowledge with the community, we were surprised by the variation of applications they requested, where they see a potential use for MyriaNed modules.
If you like the direction our company is heading, don't be afraid to get in touch with us.
SFELLA GEEFT LEGIONELLA GEEN KANS
april 27, 2019

Nederland telt jaarlijks 300 tot 400 legionellaslachtoffers. Mensen zijn lange tijd ernstig ziek en 5 tot 10% van hen overlijdt. Dit onthutsende aantal dreigt door de klimaatverandering alleen maar op te lopen. Gelukkig is er nu een slim systeem dat het risico op besmetting tot een minimum reduceert: SFELLA. Lees verder
MyriaNed bouwstenen en applicaties
februari 27, 2019
In 2013 heeft Van Mierlo de MyriaModem EduKit geïntroduceerd, waarmee eenvoudig de werking van het MyriaNed protocol kan worden geëvalueerd. Lees verder
Besturingen op basis van Zynq platform
februari 19, 2019
Van Mierlo Ingenieursbureau heeft in het verleden al vele fysieke datapad toepassingen gemaakt. Dit zijn aansturingen voor printheads, lasers, displays of andere bewerkingsunits die op hoge snelheid van data moeten worden voorzien. Lees verder
Marc van Mierlo van Van Mierlo Ingenieursbureau – World of Electronics
augustus 31, 2018
onze diensten en producten met 3D technieken voor AM
juni 2, 2018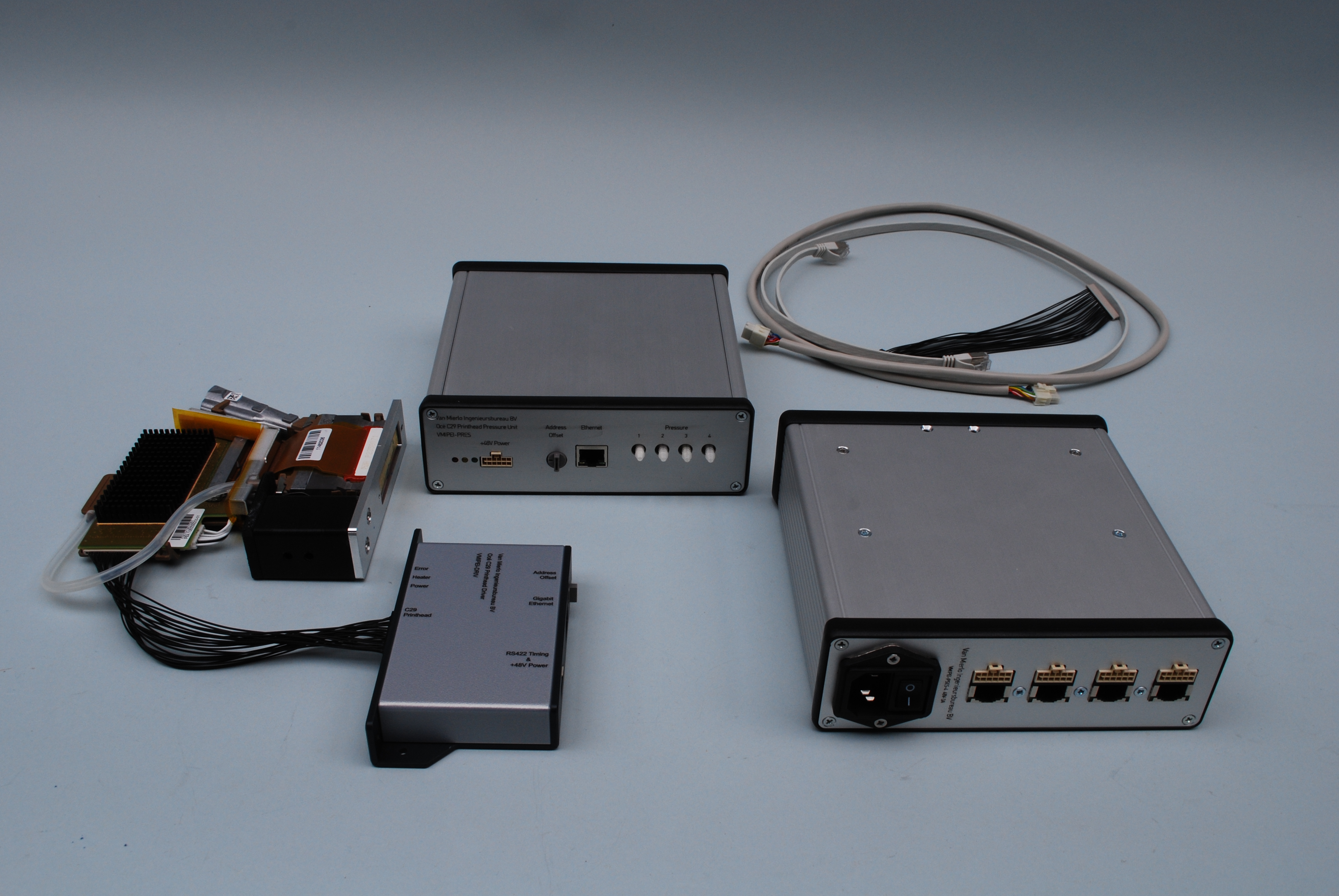 Van Mierlo Ingenieursbureau is al vanaf 2002 bezig met 3D technnieken. We zijn toen begonnen met de hotmelt printheads van Oce Technologies en hebben daarvoor de eindtesters van de productielijn ontwikkeld en geleverd. Daarna zijn we ook met applicaties ermee begonnen. In 2011 hebben we voor Validus de technieken geleverd om etiketten te printen met een 5-tal veiligheidskenmerken. Daarvoor hebben we o.a. ook het redundantie principe ontwikkeld zoals weergegeven onder het kopje 'projecten'. Meerdere projecten volgden zoals de Hyproliner van TNO die onder het kopje 'Trots' is weergegeven. 
De automatische aspergesteekmachine van Cerescon is de eerste machine die selectief kan oogsten
mei 11, 2017
Besturingen op basis van Zynq platform
april 5, 2016
Van Mierlo Ingenieursbureau heeft in het verleden al vele fysieke datapad toepassingen gemaakt. Dit zijn aansturingen voor printheads, lasers, displays of andere bewerkingsunits die op hoge snelheid van data moeten worden voorzien.
MyriaNed bouwstenen en applicaties
maart 31, 2016
In 2013 heeft Van Mierlo de MyriaModem EduKit geïntroduceerd, waarmee eenvoudig de werking van het MyriaNed protocol kan worden geëvalueerd. In 2014 zijn we verder gegaan door ook in de periferie allerlei bouwstenen te ontwikkelen en applicaties uit te werken.
Detector Interface voor optische metingen
maart 21, 2016
Van Mierlo Ingenieursbureau heeft elektronica ontwikkeld voor het nauwkeurig bemonsteren van optische halfgeleider detectoren. Hierbij zijn basisprincipes als synchronisatie van optische chopper en meting gecombineerd met meer innovatieve technieken, om het dynamisch bereik te maximaliseren.
Van Mierlo ingenieursbureau bij TeamNL op RTL Z
januari 12, 2015
TeamNL is hét businessprogramma voor ondernemend Nederland op RTL Z. Ze nemen innovatieve ondernemers onder de loep. 'Wat zijn op dit moment dé trends en ontwikkelingen?' is de vraag die daarbij centraal staat. Wat zijn precies die vernieuwingen en waar liggen de kansen?
Aflevering 1 met als onderwerp: Meet, Sensor & Regeltechniek