| | | | |
| --- | --- | --- | --- |
| Business Leader Houten | | | |
---
We create brands, products & equipment
Pezy Group is a hands-on innovation agency with offices in the Netherlands (Amsterdam, Eindhoven, Houten, Groningen) and Singapore.
We help customers to accelerate innovation by working together in multidisciplinary teams and deliver state-of-the-art innovations from strategy to scale up.
Our large group of professionals are the beating heart of our company and represent a wide variety of expertise and competencies.
We love our work and share the ambition to be the very best at what we do: creating meaningful and well-designed brands, products and equipment.
Competence
Our core strength is our multidisciplinary practical approach in solving innovation challenges. We create powerful innovations by integrating competence:
Innovation Strategy & Design
Development & Engineering
Prototyping & Demonstrators
Small Series Production
Modelling & Simulation
Industrialization & Sourcing
Light weight champion: Dorel | Quinny Yezz
februari 9, 2020

We love a challenge! Designing the Quinny Yezz, the first fully plastic framed buggy by using IXEF® with gas injection moulding, resulted in the lightest buggy in the world! Read more
Intuitive access
september 23, 2019

In urban mass rapid transit systems, fare gates are often used in two directions: for entering as well as exiting the stations. Our challenge was to improve the ergonomics of ST Electronics' fare gates to guide passengers intuitively to the correct side of each gate, optimizing commuter flow in busy MRT stations. Read more
More than just a game
augustus 1, 2019

Cutting Edge | Lap Wii
Together with client Cutting Edge, we have developed a game that trains laparoscopic skills by the use of a Nintendo Wii. To make the training as realistic as possible, we conducted several function studies and created a series of demonstrators that work and feel like a real medical instrument. Read more
Measuring every stroke
juni 15, 2019
QLIPP is the ultimate tennis performance sensor. It measures every part of your stroke, analyzing the spin, speed and sweet spot accuracy of each shot. The product has been designed to improve your game with the most advanced analytics possible. We created a minimalist design that can easily be mounted to most of the tennis rackets by using smart "clip on" mechanism. Read more
Reinventing the mobile charging experience
maart 23, 2019
The World's First Smart Wireless Charging Phone Sleeve. We collaborated with Novelsys to design and develop the Ampere into a feasible, manufacturable product. We helped finding and managing manufacturers and suppliers and arranged working prototypes to be made, ready for a successful crowdfunding campaign on Kickstarter. Read more
Braster System
april 28, 2018
We are happy to announce that the Braster System is now available in the Netherlands! Click to learn more about this innovation for breast self-examination.
Pezy Group Company Introduction
april 13, 2018
Join the food saving revolution, support Quva on Kickstarter
december 15, 2017
Now available on Kickstarter; Quva, a revolutionary fully integrated vacuum device that delivers the best  performance for preserving food at home.  Quva is the first vacuum food saving device that is fully integrated in the kitchen countertop, making it easy to access, use and discreetly put away. In bringing their product idea to life, Quva Products worked closely together with Pezy Group.
Optimizing cooling performance
oktober 26, 2017
Modern simulation tools enable understanding, prediction, and improvement of product performance digitally. To optimize thermal management inside a high performance electronic unit, our specialists recently finished a project using CFD simulations.
Pezy Group proud partner of the MARCH II project
september 22, 2017
'Would we be willing to support a team of highly motivated students with the goal to design and build an exoskeleton for people with a spinal cord injury?' That was a request we simply could not reject.
With great honour and a passion to help solve some last design challenges of the covers and the powerpack of the MARCH II exoskeleton, one of our product development experts had a useful consultancy session with the design team. These components are necessary to protect the electronics attached to the  skeleton frame, carry the contra-loads and also fulfill an aesthetic role. To make sure the covers and powerpack actually fulfills all three functions, a lot of attention was paid to the design and the production of these components.
From waste to value
juli 29, 2017
From 17-27 August, the Noorderzon festival will take place in Groningen. Noorderzon Performing Arts Festival Groningen is the somewhat curious combination of a cutting-edge international art festival and a large-scale summer fest for 135,000 visitors. In cooperation with Noorderzon, Biofutura, and P&P projects, Pezy Group has created a series of recycled tokens.
Pop-up Power
juni 2, 2017
Wattsun is a unique power supply that makes renewable energy available off-the-grid situations. The user-friendly stackable system delivers power with the touch of a button. Wattsun is currently working together with Pezy Group in bringing their first prototypes to small series production.
The safest dog leash ever: Now available on Indiegogo
mei 18, 2017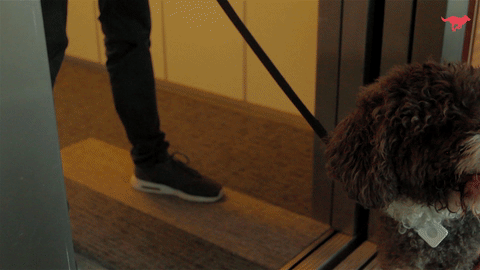 Bringing a dog with you into an elevator can result in hazardous situations. Our client, the Roozeboom family, found out that on a yearly basis thousands of accidents occurred concerning dogs in elevators. Many accidents happen when dogs decide to jump out of the elevator just before the doors closes. That's why the Roozeboom family came up with the idea of the 'Releash' and asked Pezy Group to support them in the product development of their idea.
Red Dot and IF Design award for Nexi | The Solution
april 14, 2017
After winning an IF Design Award in March, our client NEXI has now been honored with a Red Dot Design award! Thanks to its outstanding design, the expert committee recognised 'The Solution' with their internationally sought-after seal of quality.
Ticks-2-Go: From first idea to 60,000 products
april 8, 2017
The outdoors can be fun and healthy, but tick bites can cause serious health risks. Each year, more cases of Lyme disease are being diagnosed. That is why tick prevention and removal are essential.

Together with Tropicare, a leading specialist in safe and healthy travel, Pezy Group created the Ticks-2-Go. Starting with a briefing and clever design intent, we dove into the matter of tick removal and created a new concept, combining maximum ease-of-use with an attractive design. After a few iteration steps, the design was made ready for production and a dual cavity tool was created at our in-house tool shop. At the moment we are manufacturing 60,000 products, truly delivering on our promise to deliver solutions from first idea to sell-able end-products.
ISBM Blow Moulding Prototyping & Small Series
maart 3, 2017
Design Verification Whitepaper
maart 2, 2017
Getting one product to work is an art, getting to zero defects is a science.
Imagine, after two years of hard work, the product you have been working on finally reaches its final testing phase. You take a look at the requirements and notice the products should reach an operational lifetime of 100 hours. You pick six products from the production line and start a durability test. Five of the six products break down after 104 to 106 hours. However, the sixth one still functions after 200 hours! A success, you might think, as all products met the requirement. Unfortunately, following the rules of design verification, this results in some bad news for you…
Pezy Group wins Inspiration & Innovation Award 2017
februari 10, 2017
We are proud to announce that Pezy Group, with the Braster device, has won the Inspiration & Innovation Award 2017! The Braster device was recognized by the majority of the visitors of the High Tech Platform Year Congress in Eindhoven, because of the great potential for early breast cancer detection.
Pezy Group Company Introduction Video
februari 1, 2017
The Pick-Up: Bag to basic
januari 27, 2017
Just released on the PGA Merchandise show; The Pick-Up golf bag, an original Dutch design with special features to carry clubs in an ultra slim carry bag. The integrated unfolding system enables easy access to all clubs. Together with designer and owner Piet Bom, we developed the system to transport golf clubs along the course in the purest way: carrying them and get closer to the origin of the sport.
CFD analysis
januari 16, 2017
Pezy Group offers CFD analysis as part of their engineering services. This digital heat and flow analysis provides insight in:
Thermal management of machinery and equipment
Flow behaviour of air, gases or liquids in cavities and around objects
Hydraulic resistance or drag of complex geometries
Equestrian accessory redefined
januari 10, 2017
Pezy Group was invited by professional equestrian Mrs. Elise Kettner to support her in building a business in high end equestrian accessories. The first product to be designed and manufactured was a bridle number system to be used by competitive equestrians. Easy to use, high end look, best in class!
'The Solution'to guitar pedalboard troubles
januari 6, 2017
NEXI and Pezy Group created a unique plug-'n-play system that connects up to eight effects pedals in one resilient, splash-proof pedalboard. Revolutionary, simple and fun, NEXI's products solve many of the common problems guitarists have experienced over the last 60 years.
Pezy Group partner of Generation-E
januari 3, 2017
We are at the start of a energy transition that is gaining more and more traction.
We see this at Pezy Group in the large number of energy-related projects, ranging from developing mechanical parts for windmills to defining the brand strategy of a new energy company. At Pezy Group we want to contribute to making a more sustainable world and that is why we joint Generation-E as development partner. Generation-E supports young enterprises with funding and advice to kickstart their energy-related business. Together, our ambition is to help 40 innovative companies in 3 years time!
Successful launch of the Eneco Warmtewinner
oktober 19, 2016
Friday October 14th Pezy Group joined the Eneco Warmtewinner roll-out party at the Inventum factory. After months of hard work the first mass produced products ready for shipment to consumers were presented at the party. The Eneco WarmteWinner allows consumers to save up to 60% on their gas bill. It re-uses heat from the air inside the house for the central heating system.