| | | | |
| --- | --- | --- | --- |
| Director | | | |
---
Distinctive knowledge with a natural commitment
Orion Engineering offers clients a wide variety of specialties and professional disciplines. Decisive teams who, with an innovative approach (project-based) work for the success of their relations; a formula for success for organizations looking for technical support or an increase of capacity.
Driving forces
Orion Engineering's driving forces are technical professionals of intermediate, higher or university level. People who are flexible and who want to be challenged by interesting projects at a(n) (inter)national level; stars who combine effort and talent,who are solution-oriented and who can shine both independently and as part of a team. Orion Engineering is a professional partner in the fields:
(hightech) Machine construction
Automotive
Energy
Industry
Aviation & Aerospace
Logistics
Maritime
Research & Innovation
(Petro)chemistry
Professionals with a passion
In order to start working within one of Orion Engineering's progressive projects, it is vital that you have the right attitude. Orion Engineering is looking for people with passion. Engineering stars they call them; stars who know how to handle a healthy dose of freedom plus corresponding responsibilities and who can shine independently or as part of a team. Your passion for engineering is a matter-of-course and your training level ranges from intermediate vocational education (MBO) to university level. The willingness to continue to study would be an advantage. After all, engineering is a dynamic sector.
Lots to offer
There are various reasons to opt for Orion. After all, they have a lot to offer you. This is what they want to discuss with you:
• Challenging (inter)national projects at top businesses
• An ambitious environment with passionate colleagues
• Favourable primary and secondary elements of remuneration
• Technical and personal training and qualification
• A flexible to permanent employment contract
• Local support, international employability
• Space for initiative and sufficient responsibility
Interested
Are you interested in job opportunities at Orion Engineering? Please contact one of our recruiters at (+31) 040 – 2116777 (Noord Brabant & Limburg), or (+31) 010 – 4471320 (Zuid Holland). Or mail your CV to: recruitment at Orion Engineering.
Wij feliciteren onze opdrachtgever VDLNedcar met de eerste Nederlandse BMW ooit!
augustus 25, 2017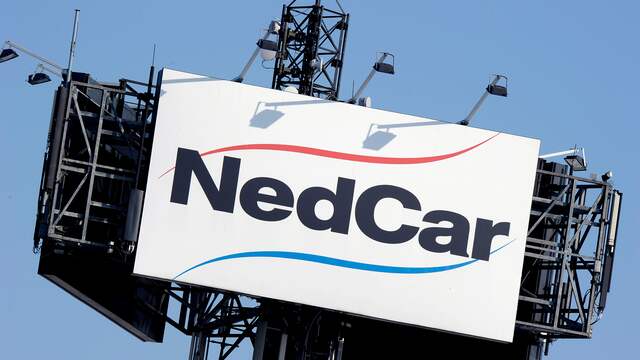 Lees meer [bron: nu.n]
Maak kennis met de Orion Academy
mei 25, 2017
Het vinden van de juiste kandidaten zal de komende jaren onverminderd uitdagend blijven door de krapte op de arbeidsmarkt. Hoe krijgt u dan toch de juiste professionals met de juiste skills in uw team? Wij streven ernaar de beste kandidaten te vinden voor onze opdrachtgevers. Voor Orion Engineering zijn de beste kandidaten: technische professionals met ambitie en een sterke drive die het maximale uit zichzelf willen halen.
De Orion Academy stelt jou als technische professional in staat, om door middel van vakgerichte én trainingen op maat, verder te groeien en je ambities waar te maken. Orion zorgt ervoor dat je op een hoogwaardige manier wordt geschoold en met de juiste certificering(en) klaar bent voor de volgende stap.
Engineers aan het woord: Mario – Support Engineer
mei 3, 2017
Voor onze blog 'Engineers aan het woord' spraken we collega Mario die werkzaam is als Support Engineer bij Philips Healthcare. Lees hieronder wat zijn uitdagingen zijn en hoe wij hem hebben geholpen aan zijn volgende stap in zijn carrière.
Wat is jouw voornaamste uitdaging als engineer bij Philips Healthcare?
Wij zitten op dit moment in de transitie van een nieuwe productontwikkeling naar productie. Vanuit mijn ervaring ben ik in staat om verbeteringen aan te brengen en trainingen te ontwikkelen voor de productieafdelingen.
Engineers aan het woord: Floris Zoet
april 22, 2017
In onze  blog bespreken wij samen met onze medewerkers de rol die zij bekleden bij onze opdrachtgever en hoe het is om te werken als een Engineer bij Orion. Deze week is Djordi van Beek, onze Business Manager verantwoordelijk voor ASML in gesprek gegaan met Floris Zoet.
Hoe ben jij in contact gekomen met Orion?
Oei, da's al lang geleden! Even nadenken…Ik geloof een vacature via Intermediair of zo, waarop ik heb gereageerd. Bleek goed op de functie te passen, het sollicitatiegesprek met ASML was ook echt een gesprek! Dat liep erg fijn, een conversatie, geen vraag en antwoord spelletje.
Opening kantoor + 25-jarig jubileum
januari 28, 2017
Op donderdag 19 januari jl. vierden we ons 25-jarig jubileum én de opening van ons nieuwe kantoor in Eindhoven met onze medewerkers en opdrachtgevers. We hebben genoten van de warme belangstelling en kijken terug op een mooie avond.