| | | | |
| --- | --- | --- | --- |
| Director Sales & Marketing | | | |
---
Hittech Multin is a system supplier where development, value engineering, supply chain management and assembly are united in a single organisation. Uniting these disciplines results in synergy between thinking and acting, between inventing and building, between creativity and practice and between high-tech and affordability. We are located in a brand new 4,500-m² building with state-of-the-art infrastructure, including a 650-m² cleanroom and optical test rooms. If you are looking to outsource the development or production of semicon, medical or analytical/optical products, Hittech Multin is your partner.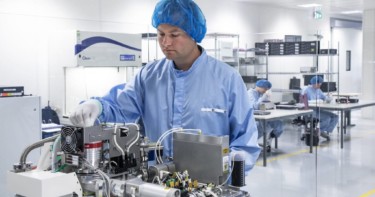 Hittech Multin specialises in the development and production of mechatronic products for the medical, semicon and measurement and analytical industries. These products are subject to high qualification requirements and are often associated with accurate positioning, optics, vacuum technology, cleanliness and medical regulations. Hittech Multin is ISO 13485-certified and FDA-registered.
The Hittech Group has a comprehensive package of competences. Our technical know-how and our commitment to continuous improvement means that we can provide you with the best possible support in every challenge.

Hittech develops mechatronic, optical and medical products. Within the group, we have locations in the Netherlands and Germany, where we develop for our international customers. The projects are carried out in multidisciplinary teams in which specialists in the fields of mechanics, optics, electronics and software work together.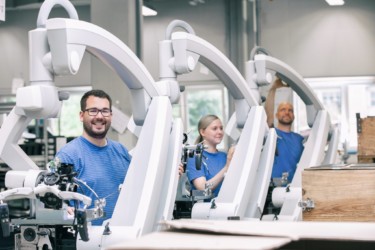 For the assembly of systems or modules, we deploy our strong project management with distinctive supply chain management. We organise the entire process with a focus on quality, logistics, technology and costs. Depending on the specifications, we select the most suitable assembly location within the group. Our network organisation offers many synergy opportunities that we can capitalise on to the advantage of our customers.
Qualification tooling
september 1, 2020
Hittech often assembles complex products that need to be tested and qualified. Over the years, our development department has gained a lot of experience in the development of qualification tools, enabling us to qualify products quickly, accurately, fully operator-independent and, therefore, objectively. The results are automatically recorded in product databases, so that the information is immediately secured to meet all customer requirements and regulations. Moreover, it makes the data available for the customer and for analyses such as SPC.
Materiaalkennis noodzaak voor ontwerpers
juli 3, 2020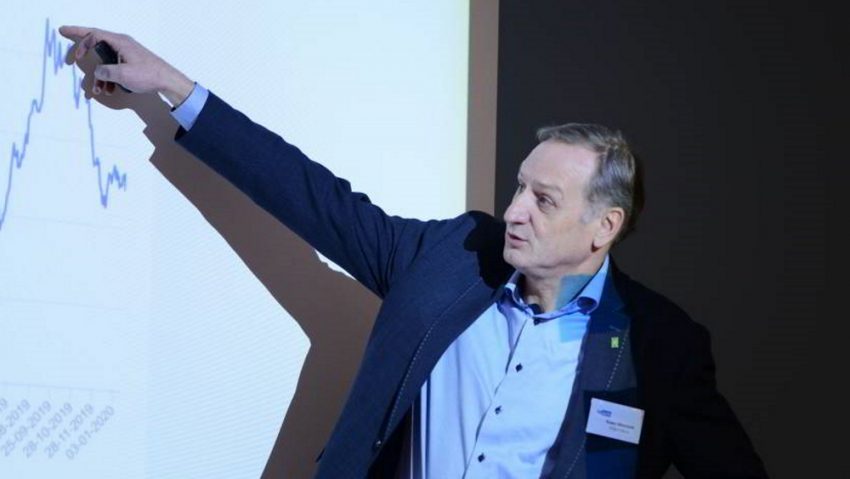 Invar en Duplex waren dit jaar onderwerp van het halfjaarlijkse colloquium over materialen van Hittech University. Cor Heijwegen vertelt over het belang van materialen voor hightech Nederland. Lees verder
Hittech wants employees to drive their own success
juni 19, 2020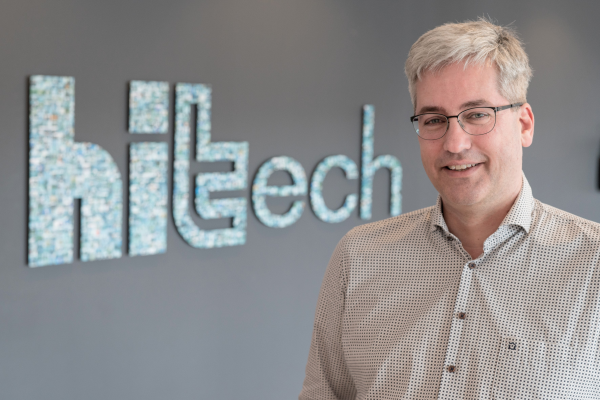 With our slogan being "masters in improvement", we at Hittech want to make sure that our employees keep learning about new technology, keep improving their skill set, and simply grow as a person. As such, we are able to develop and manufacture the products of our customers in the best possible way, while providing a stimulating and pleasant working environment for our personnel. Read more
Interreg 2 Seas 3D & FPP project
mei 8, 2020
Hittech Multin heeft samen met een zevental organisaties en universiteiten deelgenomen aan het Interreg 2 Seas 3D & FPP project (samenvoeging van 3D-Metal Printing & Flexible – Post – Processing). Binnen het project heeft Hittech Multin het Technische Projectmanagement en System Engineering voor haar rekening genomen. Lees verder en bekijk de video
Hittech Multin delivers single-wafer RTP thermal processing machines
april 11, 2020

Hittech Multin has recently finalized the delivery of an important order of single-wafer RTP thermal processing machines for its customer Levitech. It is a new milestone in the longstanding co-operation between Levitech and Hittech Multin.
Ontwikkeling – Mechatronica – Optica
januari 11, 2020

Hittech ontwikkelt mechatronische, optische en medische producten voor haar klanten. Binnen de groep hebben we vestigingen in Nederland en Duitsland waar ontwikkeld wordt voor internationale klanten. De projecten worden uitgevoerd in multidisciplinaire teams waarin specialisten op gebied van mechanica, optica, elektronica en software samenwerken. Onze uitdaging is om de gevraagde functionaliteit te ontwerpen die voldoet aan alle gestelde eisen. Lees verder
Measurement & Analysis
november 28, 2019

Voor onderzoek, analyse en het uitvoeren van nauwkeurige metingen zijn complexe apparaten nodig met een steeds grotere nauwkeurigheid en mate van reinheid. Zowel de metingen zelf als de bouw van de apparatuur vinden plaats onder geconditioneerde omstandigheden. Onze procesborging en de inrichting van onze assemblagefaciliteiten garanderen een betrouwbare functionaliteit, onze vakkennis zorgt ervoor dat we technologische ontwikkelingen direct door kunnen zetten in onze ontwerpen. Lees verder
Verspaning
oktober 3, 2019

Deze competentie gaat verder dan het uitsluitend verspanen van een onderdeel, het gaat om het realiseren van "ready for assembly parts". Daarbij nemen onze mensen de volledige verantwoordelijkheid voor het eindproduct, inclusief eventuele montage, oppervlaktebehandelingen en eindkwalificatie. De kracht van onze verspaanbedrijven zit in de strikte specialisatie strategie. Ieder bedrijf heeft slechts een beperkt aantal kerncompetenties en heeft tot doel daarin de beste te zijn en te blijven. Lees verder
Additive Manufacturing
augustus 1, 2019

Hittech heeft ruime ervaring met en kennis van additive manufacturing. Samen met een aantal partners geeft Hittech klanten toegang tot diverse vormen van metal 3D printing. De aanwezige kennis beperkt zich daarbij niet tot het 3D printen zelf, maar betreft ook het design en de gehele postprocessing die noodzakelijk is om tot een gekwalificeerd, 'ready for assembly' part te komen. De aanwezige materiaalkennis is daarbij essentieel. Lees verder
New Prismo measuring machine installed at Hittech MPP
april 17, 2019

In collaboration with Carl Zeiss Industrielle Messtechnik GmbH a Prismo measuring machine is installed at Hittech MPP.
Because of increasing demand for accurate products the Prismo measuring machine is an addition to the already existing Contura measuring machine. Read more
New 5 axis simultaneous milling machine, the DMU 75 mono, installed at Hittech MPP
maart 26, 2019

Because of a higher demand of larger products with a higher accuracy and a more complex geometry, Hittech MPP has expanded the capacity from 1 to 2 DMU 75 mono milling machines. Read more
The development of Project Management at Hittech
maart 11, 2019
Deze week sprak NIMO met Marco Verloop, directeur Projecten en werkzaam bij Hittech vanaf de start. Hij vertelt over de ontwikkeling van project management binnen Hittech. Als jong bedrijf heeft Hittech sinds de oprichting eind 2003 enorme stappen gemaakt. Wat van origine een metaalbewerkingsbedrijf was, is inmiddels uitgegroeid tot een system supplier met ruim 650 vakspecialisten wereldwijd. Lees verder [Bron: nimo.nl]